Established in 1882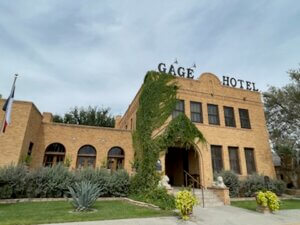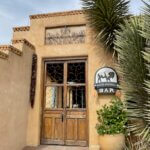 Marathon was founded in 1882 by Capt. Albion E. Shepard, a former sea captain, who said the surrounding terrain reminded him of the plains of Marathon, Greece.
Marathon, the second-largest town in Brewster County, is located on the Southern Pacific Railroad at the intersection of U.S. highways 90 and 385, twenty-six miles southeast of Alpine in the northern part of the county. The town was founded when the Galveston, Harrisburg and San Antonio Railway built across what was then part of Presidio County. A crew building east from El Paso reached the townsite in March 1882. At that time the area had already attracted a few settlers. Among the first were two brothers from San Antonio, Solomon and Mayer Halff, who established the headquarters of their Circle Dot Ranch near Peña Colorado Springs, four miles southwest of the town site.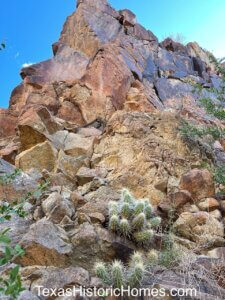 Marathon is the principal gateway to Big Bend National Park, thirty-six miles south, for tourists coming from the north on U.S. Highway 385 or from the east on U.S. Highway 90. Visitors are welcome to bring and use horses in the park. A backcountry use permit is required and must be obtained in person at a park service visitor center up to 24 hours in advance of the trip. I have recently taken a trail ride out of Lajitas Stables on FM 170 www.LajitasStables.com but I have also ridden with Big Bend Stables in the foothills outside of Big Bend National Park. www.BigBendStables.com They have the same owner, good guides and take care of their horse.