Home – Cottage – Barndominium on Wine Road 290 – Fredericksburg TX

Fredericksburg Texas German Pioneer Homestead – Features
This authentic Fredericksburg Texas German Pioneer homestead has 3 bedrooms, 3 full baths in the one and a half two story original home. There is also a 3 bedroom, 1 bath cottage with a back deck and carport as well as a barndominium with 1 bath and freestanding fireplace all on 11.33 acres on Live Oak Creek. There is about 800′ or so of Highway 390 frontage with 3 gates for easy access into Fredericksburg Texas. You will love all the exposed, hand quarried limestone used in this Texas pioneer home once belonging to the Phillip Hartman family as pictured below. The main home started out as a smaller, classicly designed pioneer home and had a tasteful addition added later for an additional bedroom suite, utility room, deck and porch. Typical of the Texas Hill Country are the beautiful native grasses, native pecan trees and live oak trees on this acreage tract. In the Spring there are bluebonnets and other Texas Native Wildflowers. There is a swimming pool with a shady cabana overlooking the scenic lower portion of the property in the back for the Texas summers. The old stone and wood barn that is now living area, workshop or storage with a full bath and free standing fireplace- the Texas Barndominium concept in a classic historic barn in the same historic style as the Nimitz barn in Downtown Fredericksburg. A picturesque Aermotor windmill and cistern along with cedar stave fence and several long stone walls complete this classic Texas Hill Country scene. There are 2 water wells and a well house. There are 2 small creeks – Live Oak Creek on the eastern boundary and another. The homes thick stone walls form an environmentally friendly form of insulation or thermal mass that holds in the temperature. To learn more about thermal mass as an insulator, click here.
 4379 W US Hwy 290 – Fredericksburg Texas AERIAL VIDEO
 4379 W US Hwy 290 – Fredericksburg – Click here to view Room by Room tour
The link above will show you the layout and photos of the main residence on the property which is an 1856 built stone home with wide plank floors and a 1970's addition in back of a huge, open concept living and dining room and master suite overlooking huge Live Oak trees and the back of the property. The master suite overlooks the pool courtyard and has a covered patio.
 Fredericksburg Texas Historic Home
Fredericksburg Texas has many great wine tasting venues along the Highway 290 wine trail of Fredericksburg Texas. There are many residential or Investment Properties for Bed and Breakfast, Vacation Rental, Winery, Tasting Room and Vineyard; Distillery or Brewery. Many old German made stone Historic Homes and some with a stone Barn. You just cannot recreate  authentic German Historic Homesteads! Just walking into one of the interior stone room is so cool because of the thermal mass of the thick stone block walls. According to Orbitz Travel, the Texas Hill Country is second only to the Napa Valley in CA as the most visited wine region. Fredericksburg Texas is such a popular site for tourism – it never sleeps. There is always shopping and entertainment in Fredericksburg Texas! The Texas Hill Country AVA or American Viticultural Area is an amazing grape growing region with many vineyards, wineries and tasting rooms. There are tours of the wineries in this scenic and immensely popular area of Texas.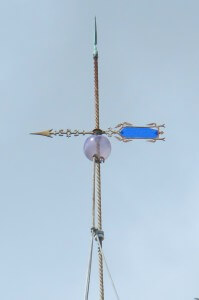 I can picture the old historic rock on bottom and wood on the top barn, in the style of the Nimitz barn as a distillery or brewery with the tall vats sitting in the back on the concrete floors. Texas has many successful distilleries and breweries, why not become successful or branch out here in beautiful and booming Fredericksburg Texas? The Nimitz barn, is in the similar architectural style of the barn at 4379 W US Hwy 290 Fredericksburg Texas. This classic Texas German barn has native, locally quarried stone at the bottom and wood at the upper level and the picture is complete with the antique lightening rod on top.

 Fredericksburg Texas Horse Property
The flat part of the land alongside West Highway 290 would make a great site for a barn and paddock for horses or perhaps just a few Longhorn cattle to adore in the Texas tradition. There are three gates off of Highway 290 to this property. There are various water lines including a water spigot there by the well house for a waterer for livestock. This property could also be a small vineyard, peach orchard or tasting room. Right on Highway 290, a vineyard, winery or tasting room would make it a perfect candidate for the Fredericksburg Wine Road 290 west side group. The commercial possibilities of this property are endless.
11.33 Surveyed Acres – Commercial uses Vacation Rental, B&B, Tiny Homes Site, Boutique Winery or Tasting Room, Distillery or boutique peach or pecan orchard
Tree species include Pecan, Live Oak

Red Oak, Sycamore and Mesquite

Wet Creek on Property

adds beauty and interest

3 bedroom Guest House

with carport & deck overlooking the back

Swimming Pool and Cabana
Historic Windmill and Cistern

West Driveway on Property
1 of 3 gates onto Highway 290

Buy or Sell a Texas HIstoric Home
Call Betty Saenz Certified Historic House Specialist REALTOR® at 512-785-5050 or e-mail Betty Saenz to see Texas Historic homes! My family were some of the early Texas pioneers and settled in Texas as early as1835. My ancestor Andreas Breustedt lived in Fredericksburg Texas and was a Texas Ranger before moving to New Braunfels. I'd love to show you a Texas Historic Home or sell your Texas Historic Home for you!